Thousands of animals are betrayed by their owners who decide to get rid of their pets in one of the cruelest ways possible: abandonment. As the heat increases during these days of summer so are the numbers of abandoned pets, which are taken out for a walk and never able to come back to their home. The non-profit organization Animalife, which has been constantly working on reducing this phenomenon since 2011, wants to raise awareness about this pet crisis in Portugal and so, together with Havas Portugal, created a campaign that gives such irresponsible humans a taste of their own medicine.
Meet Archie the dog, a cute pet that desperately wants to take its owner out for "The Walk." Highly agitated, the dog won't stop barking until its owner, who is relaxing on the sofa, does what the dog wants. After having finally convinced its owner to go out, Archie seems to be in a hurry somewhere, literally dragging its human down into the dark.
As they continue their walk, the alleyways where they venture become increasingly dark. The duo eventually ends up in a forest, where the owner loses control of his dog. Alone in the darkness, the man hopes that by calling his dog, Archie will get back. Except that Archie has other plans… Future plans that don't include the pet parent.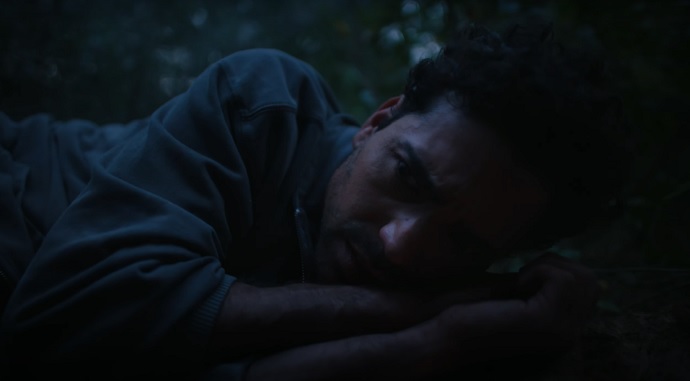 Directed by Bruno Ferreira via Casper Films, the video shows how a human being learns the hard way the emotions a pet experiences when their most trustful partner (supposedly) leaves them in the middle of nowhere. The film walks the audience through all the feelings an abandoned pet experiences: From confusion and hope that its owner might return to disappointment and even fear. But you know what? As a human, you "Don't [have to] be afraid. They would never abandon you."
While "The Walk" spot aims to speak about the issue in a more emotional way, for its predecessor, the "Karma" ad, Havas agency used a more humorous approach to tackle the pet abandonment issue. With the action happening at an airport, a previously abandoned pet, now a police dog, aggressively barks at a man. The policemen become suspicious and decide to check the traveler's luggage, clothes, and even more. But who would have thought that the dubious man has nothing to hide except the fact that he is the former owner of the dog?
Hopefully, by using this role-reversal strategy, the campaign will make humans more aware of this crisis that affects more than 30,000 animals in Portugal alone, a number that is "much higher, with many dogs and cats being left daily at the door of associations, veterinary clinics, or even on the streets," explains Animalife.
Credits:
Client: Animalife
Agency: Havas Portugal
Production Company: Casper Films
Director: Bruno Ferreira
Topics
#Best brand
#Brand competition
#outside brand
#Pro branding
#Quality branding